| | | |
| --- | --- | --- |
| | Canada's Global Defence and Security Trade Show EY Centre, May 31-June 1, 2017 | |
Mississauga, ON – May 11th, 2017 – Integrys is pleased to announce that it will showcase the products of four of its suppliers — RGB Spectrum, General Micro Systems (GMS), CohuHD Costar and Eizo Rugged Solutions— at booth #1130 at CANSEC 2017, Canada's foremost defence technology trade show. The event features 120,000 square feet of indoor exhibits by Canada's leading defence and security companies, as well as an outdoor static display. It targets a wide audience of customers, including government agencies and departments with an interest in the defence sector.
Since 1987, RGB Spectrum's robust command and control video wall display processors, multiviewers, matrix switchers, and recording/streaming codecs have been deployed in a range of mission-critical defense, aerospace, and military installations.
Offering advanced capabilities and 24/7 reliability, its powerful command center and control room management solutions are chosen for Tactical Operations Centers (TOC), C4ISR, vessel and vehicle consoles, military simulation and training systems, flight simulator systems, missile testing, and unmanned aerial vehicle/surveillance (UAV/UAS) control stations and operator training. At CANSEC, RGB will showcase its MediaWall V processor, which supports high-resolution video inputs and outputs up to 4K/UHD.  The MediaWall V is very versatile and can be configured to support a high number of video inputs, can manage multiple video walls simultaneously, can provide up to 64 windows of any size and can also include a PC processor which can decode H.264 video streams as an option.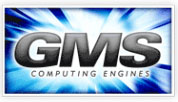 GMS is one of the world's leading technology-independent suppliers of computing engines, providing the best price/performance, quality and customer support. Its operational model requires use of the best CPU technology available from any supplier in the market.  At the Integrys booth learn about GMS's core differentiators, including the future of SFF modularity, SWaP-E and RuggedCool™, which cover every product in the GMS line, including the following, which will be front and center at CANSEC::
S2U "King Cobra": world's most advanced battlefield server
RT0402 "Stingray" – Rugged, fully sealed, 4-port router and 12-port managed switch with POE and Cisco ESR
SD19: rugged, standard definition smart display with removable drive
S2002-SW "Blackhawk": rugged, server-in-a-box with multi-port switch and removable drive
S2002-MD "Golden Eyes II": 2 electrically separated rugged servers for Red/Black networks
CohuHD Costar designs and manufactures rugged HD CCTV video surveillance camera systems for critical infrastructure and transportation. CohuHD Costar video cameras monitor the most critical, sensitive environments, such as border security and transportation, specifically traffic (ITS), maritime ports, airports and railways. CohuHD Costar video cameras integrate the latest high-definition video imaging, IP networking, video compression technologies and analytics into its ruggedized designs. At CANSEC Cohu will showcase:
RISE 4260HD positioner camera
Brand-new RISE 4290HD dual spectrum visible and LWIR positioner camera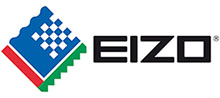 Eizo Rugged Solutions designs and manufactures a gamut of products for land, air, and sea military surveillance, reconnaissance, command and control, and air traffic control (ATC) applications. Come by the Integrys booth to learn about military rugged solutions for video capture, processing and encoding, as well as to experience efficiencies offered by the new H.265 Video Encoding Technique. At CANSEC Eizo will present:
Tyton VS2: rugged, military stand alone H.264/H.265 encoder
Condor 4107: 3G-SDI  video capture and processing module in XMC
Condor GR2: 3U VPX graphics processing unit (GPU)
Condor GR3: 3U VPX combination graphics processing and processor module in a single slot
VPX H.265: 3U VPX H.264/H.265 encoder
Adapt: rugged display port to other format adapter
Hydra 1004: 1 x 4 3G-SDI video splitter/extender
Pentek will be showcasing the SentinelTM recorder which add intelligent signal monitoring and detection for Talon real-time recording systems. The intuitive GUI allows users to monitor the entire spectrum or select a region of interest, while a selectable resolution bandwidth allows the user to trade sweep rate for a finer resolution and better dynamic range. Scan settings can be saved as profiles to allow for quick setup in the field.
RF energy in each band of the scan is detected and presented in a waterfall display. Any RF band can be selected for real-time monitoring or recording. In addition to manually selecting a band for recording, a recording can be automatically started by configuring signal strength threshold levels to trigger a recording.
For more information:
Wayne Mason
General Manager / Vice President Sales and Marketing
5805 Kennedy Road, Mississauga, ON L4Z 2G3
Toll Free: 1-888-506-8455
Email: int-marcom@aca.ca | website: www.integrys.com
---
About Integrys
Integrys is the trusted source of embedded computing, imaging technology, engineering know-how and local support for aerospace, defence, healthcare, manufacturing, public safety, telecom and transportation. Over 50 years of experience gives us the strategic insight and technical savvy to help you succeed. Integrys is solution-focused. We work closely with leading manufacturers and actively seek ways to migrate proven transformational technology to new sectors. When it comes to the technologies that drive your business, we think ahead—so you don't have to. We connect Technology and Innovation.


CANSEC 2017