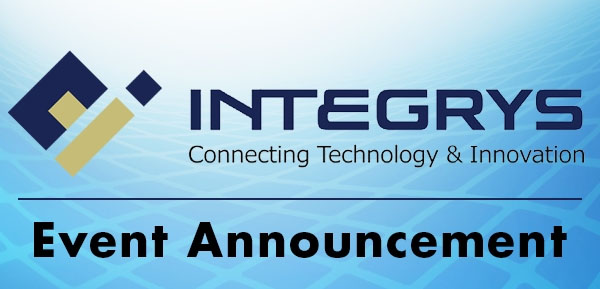 Join us for a one-day tabletop show featuring the latest products and solutions for the manufacturing, processing, machinery, and maintenance and repair markets.

PLANT EXPO
Integrys is pleased to join Matrox Imaging at the upcoming Plant Expo shows in Mississauga, ON April 23rd and Sherbrooke, QC on June 19th. We'll be showcasing machine vision solutions for manufacturing production and quality control using the latest Matrox Design Assistant X including a Photometric Stereo demonstration.  Photometric Stereo – a technique where a single image is computed from a series of images taken with light coming in from different directions – is especially useful in highlighting changes to surface curvature and material, revealing raised or recessed defects like dents or scratches, or features like stamped or embossed symbols.
Wayne Mason
General Manager / Vice President Sales and Marketing
3585 Laird Road, Unit 15 & 16, Mississauga, ON L5L 5Z8
Toll Free: 1-888-506-8455
Email: int-marcom@aca.ca | website: www.integrys.com
About Integrys
Integrys is the trusted source of embedded computing, imaging technology, engineering know-how and local support for aerospace, defence, healthcare, manufacturing, public safety, telecom and transportation. Over 50 years of experience gives us the strategic insight and technical savvy to help you succeed. Integrys is solution-focused. We work closely with leading manufacturers and actively seek ways to migrate proven transformational technology to new sectors. When it comes to the technologies that drive your business, we think ahead—so you don't have to. We connect Technology and Innovation.