About this Event
How do you stay ahead of the competition in a fast-paced machine vision and industrial automation market?  By adding another perspective, a 3D Laser Profiling perspective!
At this webinar learn how Dual 3D Laser triangulation allows you to combine high speed scanning with high precision metrology on rapidly moving parts.
Discover the benefits your application will gain from a factory calibrated Dual 3D views into a single 3D Point Cloud.
Learn about implementing a flexible and scalable 3D machine vision platform for applications from bin-picking, QC in manufacturing, inspection, and assembly, as well as the growing demand for logistics and e-commerce.
Agenda
3D Laser Profiling Technology Overview
Importance of Dual, and simultaneous, 3D acquisitions
Using your Computer Vision Algorithms with AltiZ
Using Matrox MIL C++ libraries with AltiZ
Using Matrox Design Assistant (DA) X Rapid Application Development tool with AltiZ
Key applications for AltiZ
Learn how you can evaluate this exciting technology
Q&A
---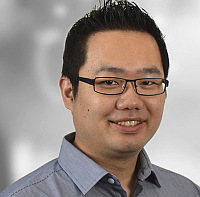 Anson Louie.
Anson Louie is a Field Applications Engineer (FAE) Leader at Matrox Imaging as well as one of their senior technical presenters. For the past 15 years, he has provided customer support, training, and application development for Matrox clients. Anson holds the 'CVP Advanced' certification, which is the highest recognized level of distinction for certified vision professionals globally. Anson will be the technical presenter for the live demonstration of the Matrox AltiZ 3D scanner.
---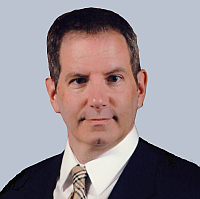 Mike Faulkner is the Director of Sales – Computer Vision at Integrys. His background includes in-depth knowledge of vision systems, 2D and 3D vision software, frame grabbers, visible and non-visible camera technologies as well as optics and lighting.