Location: Booth #1005, EY Center, Ottawa, Ontario
Date: June 1-2, 2022
Once again, the Canadian Association of Defense and Security Industries (CADSI) is showcasing leading-edge technologies, products, and services for all military units alongside first responders, police, border security entities, and special operations units. This is its 24th annual trade show.
This year, Integrys is presenting new products from 6 of our suppliers at our booth:
COMPUTING SPOTLIGHT: We're showcasing Systel's rugged embedded edge computing systems from their Strike product family which are ideal for mission-critical multi-sensor applications. These next-generation, high performance computing solutions are fully rugged and include: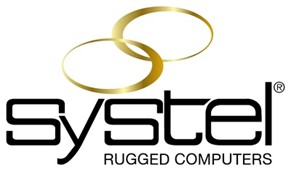 Kite-Strike™: an embedded edge supercomputer. Integrating the NVIDIA Jetson AGX Xavier™ system-on-module, Kite-Strike™ is purpose-built for deployment in harsh environments, offering maximum capability and reliability in a compact form factor.
Raven-Strikeᴿ II: high-end COTS server-class performance and capability in a fully rugged and sealed system. Raven-Strike® II is purpose-built for deployment in austere conditions and can be fielded in any environment.
Hawk-Strikeᴿ IV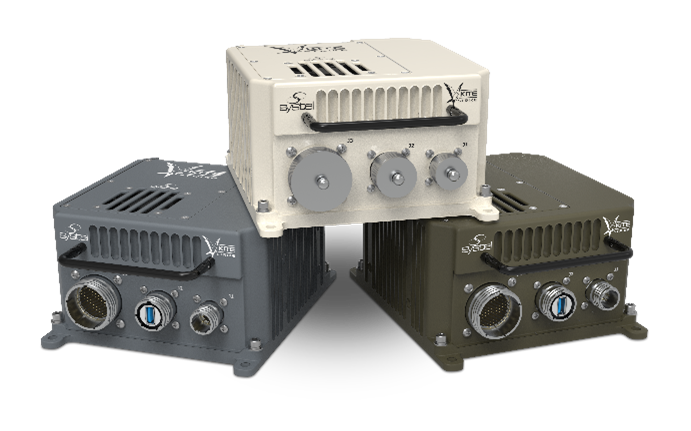 : a multi-mission embedded edge computer. Hawk-Strike® IV boasts a rich feature set built around an extreme rugged form factor, providing an economy of capability within a superior SWaP-C optimization effort. Hawk-Strike® IV supports and enables real-time AI training and inferencing by integrating multiple immediate-future technologies.
Hawk-Strikeᴿ: a multi-mission C5ISR solution. It boasts a rich feature set – containing computer, video, and network capabilities – in an extreme small form factor embedded package, providing an economy of capability within a superior SWaP-C optimization effort.
COMPUTING SPOTLIGHT: North Atlantic Industries is a world-leading independent supplier of rugged COTS embedded computing products for the aerospace and defense markets. NAI has developed a family of highly configurable rugged COTS systems that require high density I/O, communications, Ethernet switching and processing for mission critical tasks. Their simplified modular approach if the Configurable Open Systems Architecture® enables them to use the same building blocks across multiple platforms and programs, making it possible for customers to develop semi-custom solutions quickly without NRE.
This year, we're showing three new configurations in their MOSA system solutions. Learn more here:
NIU2A-DCU-01 : a Modular Open Systems Approach (MOSA) Data Concentrator Unit with low power high performance ARM Cortex -A9 processing. It comes with 512 MB RAM, 32 GB SATA Flash, 2 x 10/100/1000Base-T Ethernet and optional Fiber Optic Ethernet support. It supports fully remote operation over Ethernet or OS support includes PetaLinux and Wind River VxWorks.
NIU31-DCU-01: a MOSA Data Concentrator with low power high performance ARM Cortex -A53 p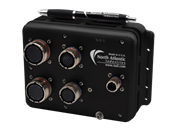 rocessing. It comes with 8 GB RAM, 32 GB SATA Flash, 2 x 10/100/1000Base-T Ethernet. It's Software Support Kit libraries and source code are supplied at no cost.
NIU3A-AIC-01: a MOSA Aircraft Interface Computer with low power high performance ARM Cortex -A53 processing. 8 GB RAM, 32 GB SATA Flash, 2 x 10/100/1000Base-T Ethernet.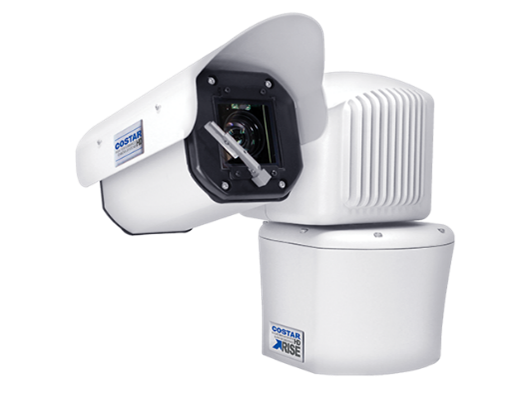 CAMERA SPOTLIGHT: COSTAR HD designs and manufacturers reliable and rugged HD surveillance camera systems for critical infrastructure, border security, and military operations. We're bringing the RISE 4260HD Series Outdoor Camera Positioning System with 1080p image quality operable during hurricane-force winds ideal for base and Naval shipboard applications.
COMPUTING AND DISPLAY SPOTLIGHT: EIZO is a rugged solutions manufacturer of MIL-STD LCD monitors, box-level video hardware, and embedded OpenVPX and XMC video graphics/GPGPU/AI-processing solutions. This year, we're displaying: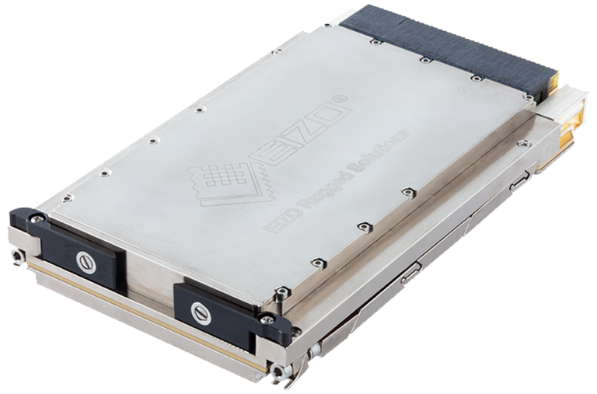 The Condor GR5-RTX5000:An OpenVPX 3U form factor video graphics and GPGPU processing card designed with the NVIDIA Turing RTX 5000 GPU and four rear video outputs supporting DisplayPort and Single-Link DVI-D.
The Condor GR4-RTX3000: A 3U VPX Graphics & Video Capture Card with 3G-SDI / DisplayPort Outputs. This one device handles data and image processing from up to four sensors to perform activities such as image enhancement, image analysis, video stitching, remote sensing, target acquisition, object detection, sensor fusion, and other processing tasks.
The Tyton VS2X: a powerful stand-alone rugged H.265 (HEVC) / H.264 video/audio encoding and streaming solution that is designed to serve video transmission needs in harsh field environments.
COMPUTING SPOTLIGHT: Diamond Systems is a Silicon Valley-based corporations that has been providing rugged, I/O-rich embedded computing solutions to companies in a broad range of markets since 1989. They serve customers in transportation, energy, aerospace, defense, manufacturing, medical and research.
We're bringing three product lines from Diamond Systems, which include:
A wide range of NVIDIA Jetson Integrated Carrier Boards such as the STEVIE (for Xavier AGX) and FLOYD-SC (for the Nano/TX2 NX/Xavier NX).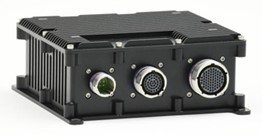 Rugged Ethernet Switches with latching I/O connectors and a thicker PCB which provides better protection against vibration in vehicular applications. The wide -40℃ to +85℃ operating range makes Diamond switches ideal for any outdoor or vehicular environment.
SABRE Rugged computer systems and ethernet switches that feature IP67 and MIL-STD-810G compatibility for harsh environments. This system architecture supports quick and low-cost customization with the addition of PC/104 and PCIe MiniCard I/O modules.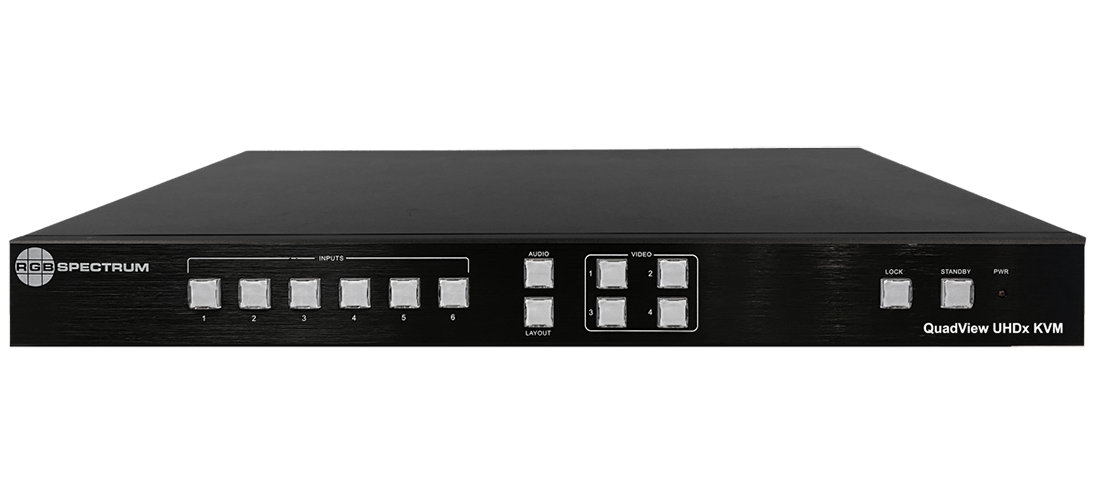 DISPLAY SPOTLIGHT: RGB Spectrum is a San Francisco based company that designs highly customizable audio and video processing solutions for customers worldwide. They offer innovative products including video wall processors, encoders, decoders and other integrated hardware and software solutions for control room management. This year, we're bringing with us the QuadView UHDx 4K 60Hz Multiviewer which allows the user to display and control up to 4 sources simultaneously in a variety of customizable layouts.
At CANSEC 2022, you'll get the opportunity to network with us, key prime contractors, supply chain representatives, and keynote speakers who are top defense and security experts.
Watch a line of presentations of these new products from our suppliers at booth #1005. We can't wait to meet you! Reserve your spot today.
CANSEC 2022