Have you ever thought about the future of manufacturing, and what changes are being made to factories to make them more intelligent and connected? At Advantech, we have. We understand that factories are getting smarter. Technology is evolving, making smart manufacturing possible. Advantech invites you to join us in Toronto for our Smart Factory Roadshow hosted by Integrys.
Toronto Roadshow Details
Date
Wednesday, September 23, 2015
Time
9:30am – 1:00pm Eastern Time (lunch provided at noon)
Venue
International Plaza Hotel and Conference Centre
Address
655 Dixon Rd, Toronto, Ontario M9W 1J3
Cost
Complimentary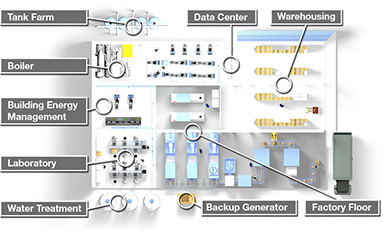 Advantech's Smart Factory Roadshow features a virtual walkthrough of a factory stopping at multiple locations within to learn how different technologies within the Device, Control, and Information layers can be applied to enable a smart factory.
During the event you'll see on-site demonstrations and learn how these layers are interconnected with Advantech's Industrial Networking technologies which provide the 'Edge to Cloud' information flow to enable the high value applications needed for next generation manufacturing. Don't miss out on this great event. Join us at the Smart Factory Roadshow in Toronto to enhance your knowledge on the latest smart manufacturing technologies and best practices. Register now. Space is limited!