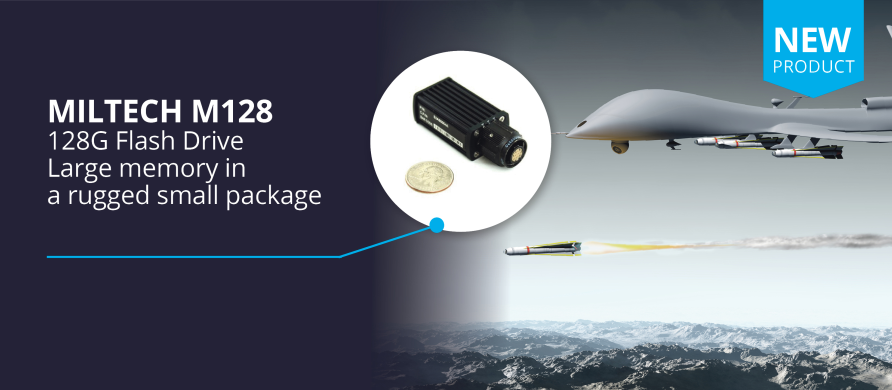 MILTECH M128
RUGGED SMALL SIZE 128G USB 3.0 FLASH DRIVE
The MILTECH M128 is a small, rugged, 128 GB USB 3.0 portable local data storage drive. It includes two flash memories, double write and read speed with Raid-0, optional data protection with Raid-1 and inhibits status indication via external GPIO.
Its pin shell's scoop-proof is designed with blind insert capability uses polarity to help guide insertion in places not easily viewed.
The unit has been tested to withstand vibrations of up to 11.5 GRMS per MIL-STD-810G.
It is ideal for securely uploading data or downloading data from computers and storage devices on defense and combat systems such as:
Portable computers
Navigation devices
Communication systems
Defense systems
Combat vehicles, avionic and shipboard systems