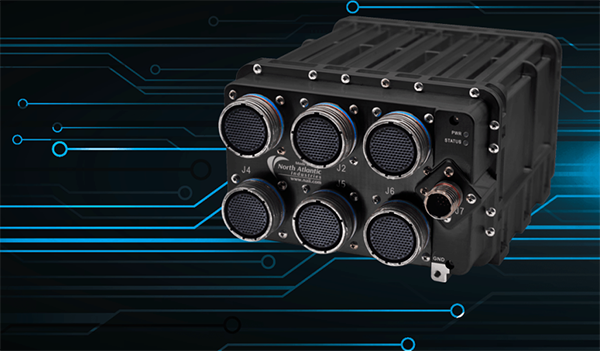 NORTH ATLANTIC 3U OPENVPX SENSOR
Configure with up to 18 I/O and Communication Function Modules
North Atlantic Industries, Inc., a leading supplier of embedded computing solutions and power supplies, announces that the company's new configurable sensor interface unit has been recognized by Military & Aerospace Electronics and Intelligent Aerospace as being a technological innovation solution to difficult aerospace and defense systems design challenges.
The 3U OpenVPX sensor:
is lightweight, small and has a low power consumption, making it ideal for UAV, aircraft, and ground vehicle applications.
processors come in a choice of Freescale PowerPC™ QorIQ® T2080, Intel® Core™ i7, or ARM® Cortex®-A9 & -A53.
eliminate man-months of integration with a configured, field-proven, 3U OpenVPX rugged COTS system or subsystem complete with rich IO, Processing and Switching.