Versatile, Scalable Rugged Architecture for Demanding Embedded System Applications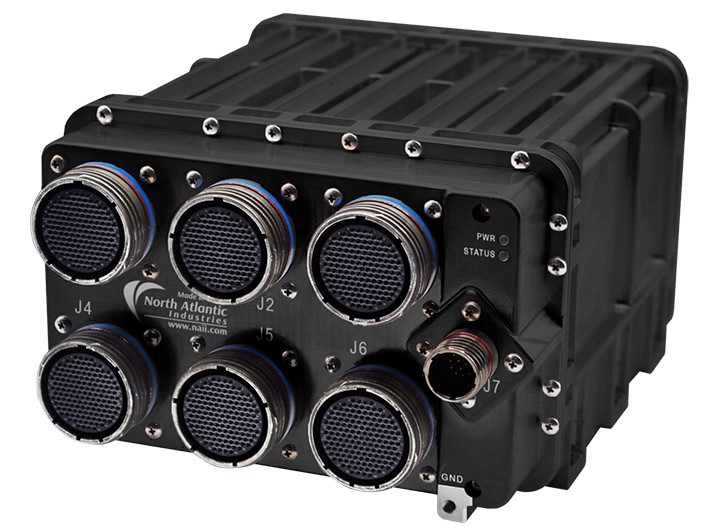 The SIU36 configurable 3U OpenVPX COTS System signals North Atlantic Industries' intention to significantly expand its rugged systems product family. As NAI's Lino Massafra, VP of Sales and Marketing, explains, "The SIU36 is the first of our latest generation of sensor interface units that focuses on the OpenVPX and COSA® architectures to truly maximize I/O density—and accelerates our customers' time-to-mission."
NAI's SIU36 is a highly configurable rugged COTS system for military, industrial, and commercial applications that require high-density I/O, communication and processing. The SIU36 was designed to operate under extreme temperature, shock, vibration, and EMI environments. EMI filters and gaskets meet or exceed MIL-STD-461F, MIL-STD-810, MIL-STD-1275 and MIL-STD-704 (A included) requirements. Configured applications that are available using the SIU36 and (COSA®) include Data Acquisition (DAQ), Fire Control & Targeting Systems (FCTS), Remote Data Concentrators (RDC), and Vehicle Management Systems (VMS).
The SIU36 uses NAI's Configurable Open Systems Architecture™ (COSA®). Smart Function Modules are configured in a mix-and-match fashion onto rugged 3U-OpenVPX controller boards or SBCs to meet countless system requirements. Customers can choose their ideal NAI 3U OpenVPX SBC with processors, including Freescale PowerPC™ QorIQ® T2080, Intel® Core™ i7, and ARM® Cortex®-A9 & -A53. Software support includes Wind River® VxWorks®, Xilinx® PetaLinux, Microsoft Windows® and DDC-I Deos®. All I/O and communication data is available through memory mapped register access using NAI's free-of-charge SSK libraries.
About North Atlantic Industries
NAI is a specialized provider of embedded electronics, power supplies and computing for sense & response intensive, military and aerospace applications. We accelerate our clients' time-to-mission with a unique approach based on our Configurable Open Systems Architecture™ (COSA®) that delivers the best of both worlds: custom solutions from standard COTS components
For over 50 years, companies like Boeing, Northrop Grumman and Raytheon have leveraged our capabilities to meet the demanding requirements of a wide range of I/O and communication-centric applications, and do so with uncompromising quality, efficiency and responsiveness.
For more information about North Atlantic Industries' products, please view Integrys' NAI supplier page.