Founded in 1955 and based in Bohemia, New York, North Atlantic Industries (NAI) is a leading independent designer and manufacturer of rugged embedded electronic and computing systems, power supplies and motion simulation and measurement instruments for military, commercial aerospace and industrial applications.
Remarkably successful in bringing quality, innovative products to market and delivering superior value and exemplary service, NAI's customer base includes renowned companies/organizations such as:
Boeing
Northrop Grumman
Raytheon
Honeywell
Lockheed Martin
General Dynamics
U.S. Army
NASA
Airbus
A testament to their extensive product portfolio, dedicated service and leadership in their field, NAI's network of demanding, discriminating customers truly is world-class—and appreciative.
"I can't say enough about you guys. If all my vendors were like NAI, my job would be a lot easier! Very quick and timely response to all issues and always seem to be on top of a program!"
–Mike Barbour, Sr. Subcontracts Manager, Raytheon GBS
"We love your products. I'll be looking to see how your new products can solve our next problems."
George Camann – Software Engineer Manager, Calspan Corporation, Flight Research Group
COSA® architecture (Configurable Open Systems Architecture™)
One of the keys to NAI's success has been enabling their customers to leverage NAI's modular and adaptable COSA® architecture, providing them with application-ready systems for harsh air, land and sea environments plagued by, for example:
Shock and vibration
Extreme temperature, humidity/wetness
Corrosion or abrasion
Electromagnetic interference
Low pressure/altitude
Dust
COSA® gives NAI customers the most modular, agile and rugged COTS (commercial off-the-shelf) portfolio of embedded smart modules, I/O boards, single-board computers, power supplies and ruggedized systems on the market. All are pre-engineered to work together today—and can be easily changed, reused or re-purposed down the road. NAI has used FPGAs and SoCs to create smart modules that enable their customers to rapidly create configurable mission systems—while reducing or eliminating SBC overhead.
Accelerate your time to mission with COSA®.
COTS systems
NAI's rugged COTS, pre-configured and tested systems are unequalled and allow rapid deployment with less risk, and no NRE (non-recurring engineering). They are also SWaP optimized—striking a fine balance between size, weight, and power that gives users the edge in highly competitive real-world scenarios. 
North Atlantic Industries' COSA® family of products
NAI's COSA® family of products comprises the most modular, agile and rugged portfolio of embedded I/O modules boards, systems and power supplies of their kind.
Smart function modules

NAI offers more than 70 smart, field-proven function modules covering a wide variety of I/O, measurement and simulation, communications, ethernet switch and SBC functions.
IO boards and SBCs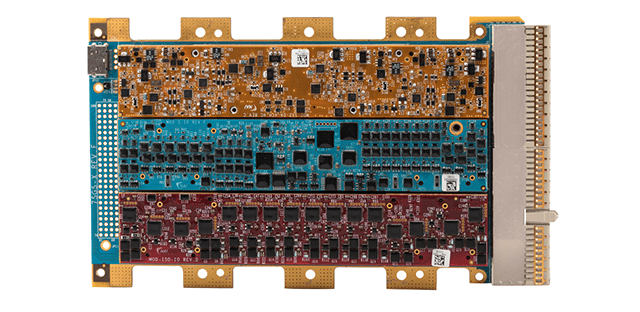 NAI offers a variety of rugged embedded boards—both multifunction IO cards and single board computers in OpenVPX, cPCI, VME and PCI/PCIe form factors.
Power supplies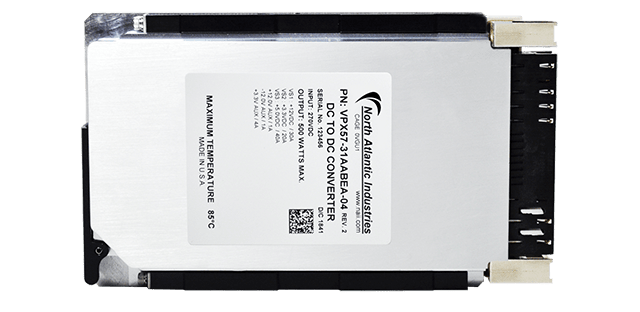 NAI designs and manufactures a full line of COTS, modified COTS and custom power supplies—including configurations that meet VME, cPCI and VPX (VITA 62) requirements.
Rugged systems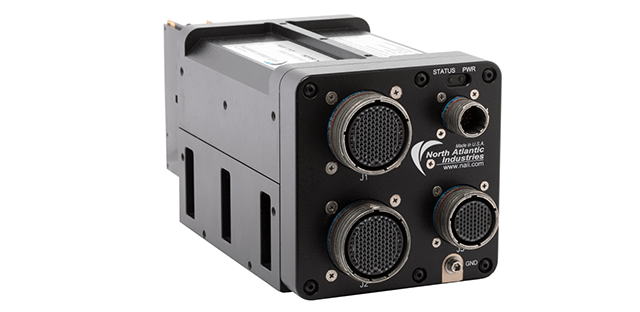 NAI's rugged systems are designed to provide fast, fail-safe access to sensor-based information in the harshest military environments while optimizing SWaP (size, weight and power) requirements.
To learn more about North Atlantic Industries' products and find the right one for your application, please view Integrys' NAI inventory.