Alta Data Technologies LLC is the technical leader in avionics interface cards and software. Dedicated to providing the best possible MIL-STD-1553 and ARINC-429/717 COTS communications products and service in the Aerospace Industry.Full line of PCI, PCI Express (PCIe) interface cards for almost any computer backplane, to our innovative real-time Ethernet connectivity devices, Alta brings innovative design and best in class service for MIL-STD-1553 and ARINC customers.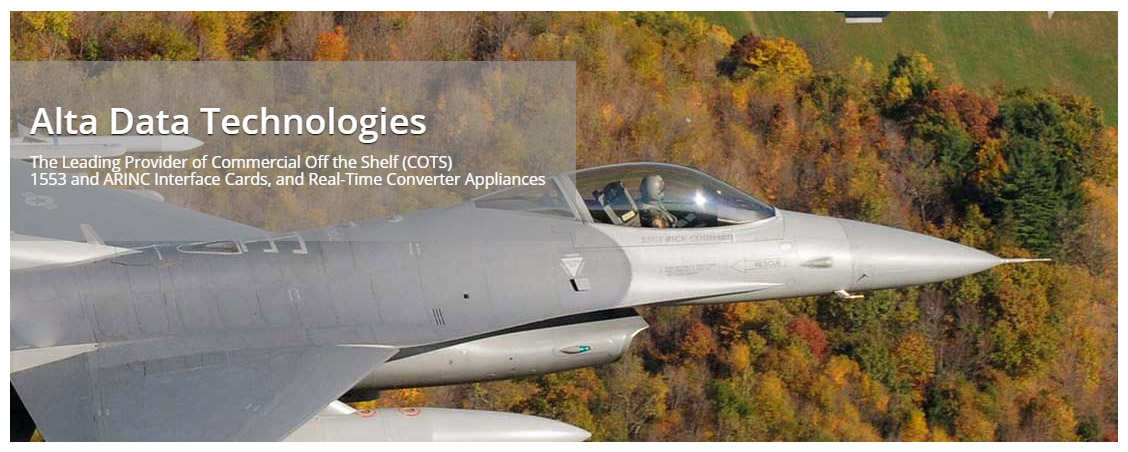 All products are designed and manufactured to the highest industry standards, including management processes certified to ISO 9001:2008, IPC Class 3 and ANSI S.20.20 certified manufacturing and innovative functional and JTAG testing methods. Alta provides free, lifetime support and an industry-leading 5 Year limited warranty with all cards.
Alta has experienced rapid growth from its 2007 start to become one of the leading providers in the industry – all backed with a best in market 5-year limited warranty.