Over the years Integrys

has consistently exhibited at prominent trade shows, which provide a powerful platform for meeting new customers, reaching out to our existing clientèle, and reinforcing the Integrys brand, as well as those of our partners. This spring and summer we are continuing this valuable practice by exhibiting at the

Plant Expo

and

CANSEC

.
Plant Expo
On April 23 Integrys participated in the Plant Expo at the Mississauga Convention Centre in Mississauga, Ontario with our partners Matrox Imaging, Baumer and Advanced Illumination. We presented Matrox's latest Design Assistant software release (DA X), an integrated development environment (IDE) for Microsoft® Windows® where vision applications are created by constructing an intuitive flowchart instead of writing traditional program code. The IDE enables users to design a graphical web-based operator interface for the application. Since DA X is hardware independent, you can choose any computer with GigE Vision® or USB3 Vision® cameras. This field-proven software is also a perfect match for a Matrox 4Sight embedded vision controller or the Matrox Iris GTR smart camera.
DA X creates an HTML5 interface for production use that can be deployed and locked to Matrox imaging devices, protecting the IP in the device. DA X communicates via TCPIP, Modbus, Ethernet/IP and PROFINET. DA X interfaces to robots and connects to a variety of 3D scanners. It has photometric stereo designs built-in to get 3D stereovision projects started fast. It even offers CNN capabilities.
At the Plant Expo we demonstrated color processing and pattern matching to determine the differences in fuses.  We also showcased a metrology measurement solution ideal for automating quality control checks of machined parts.
Integrys will also be exhibiting at the Plant Expo in Sherbrooke, Quebec on June 19.
CANSEC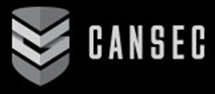 On May 27-28 Integrys exhibited at CANSEC, held this year at the EY Centre in Ottawa, Ontario. CANSEC is Canada's global defence and security trade show, held annually in Ottawa since 1998 by the Canadian Association of Defence and Security Industries (CADSI). At CANSEC, Integrys, along with partners NAII, GMS, Connect Tech, Eizo, Imperx, Cohu and RGB Spectrum, showcased military computing and video solutions featuring GPU processing, H.265 video encoding, and small formfactor (SWAP Size weight and power) computing and video systems.