Description
HD & 4K Video over IP Encoding & Decoding
Zio® endpoints attach to a 1Gig Ethernet switch, with encoders accepting computer and video sources at resolutions up to 4K Ultra HD and decoders for feeding displays. Our new Zio AV over IP technology supports video and audio distribution over an IP network, replacing traditional dedicated switchers.
Accessory Products
PDU 400-12 Power Distribution Unit, Zio RAK mounting shelf
Dynamic H.264 encoding / H.264 and H.265 decoding
Up to 4K UHD in / out
Management & control across LANs & WANs
Mix live video + web-based content
Scripting interface for external system control
HDCP compliant
Power over Ethernet (PoE)
Overview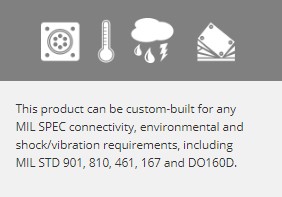 The Zio system offers seamless switching over the IP network infrastructure. Both dedicated and shared networks are supported.
The Zio product line includes encoder and decoder models that support 2K or 4K video over IP. Zio endpoints encode and decode video, audio, and control signals using industry standard compression.
The S2002 model IP video encoder accepts signals up to 2K resolution over a locking HDMI connector with loop through capability. The S2004 model accepts signals up to 4K resolution.
The Zio D2000 Series are flexible decoders designed to work with the S2000 Series encoders and H.264/H.265 compliant devices. The D2002 model IP video decoder displays streams at up to 2K resolution. The D2004 model decodes and displays streams at up to 4K resolution. Power over Ethernet (PoE) is provided on both models to simplify installation.
A room, a building, a campus, a city, or the world – LANs, WANs, even satellite links – a Zio solution is up to the challenge.
Specifications
Model: S2000 Series Encoder
INPUTS

Type

HDMI

Connector

1x HDMI 1.4b

Resolution

S2002: up to 1920 x 1080 @ 60 Hz
S2004: up to 1920 x 1080 @ 60 Hz, 3840 x 2160 @ 30 Hz, 4096 x 2160 @ 24 Hz

Audio Support

Digital (embedded HDMI) or analog

HDCP

1.4

OUTPUTS

Type

IP Video Stream, HDMI output

Connector

1x RJ-45 (GigE), 1x HDMI 1.4b

Resolution

S2002: up to 1920 x 1080 @ 60 Hz
S2004: up to 1920 x 1080 @ 60 Hz, 3840 x 2160 @ 30 Hz, 4096 x 2160 @ 24 Hz

Simultaneous Streams

Multiple (depending on resolution)

Audio Support

Digital (embedded video stream) or aalog

PHYSICAL

Dimensions (H x W x D)

1 x 8 x 4 inches
(25 x 203 x 102 mm)

Weight

2 lbs / 0.9 kg

Power

12 VDC, 10 W max

Power over Ethernet (PoE)

POE+ compliant

Plenum-rated

Yes

STREAMING

Compression Format

H.264

Network

Ethernet TCP/IP 10/100/1000Base-T

CONTROL

Application
Browser-based HTML5: Windows, macOS, iOS and Android
Network
Ethernet TCP/IP 10/100/1000Base-T
OPTIONS

rackmount kit, bulkhead mounting kit, power distribution unit .

Model: D2000 Series Decoder
INPUTS

Type

IP Video Stream

Connector

1x RJ-45 (GigE)

Resolution

D2002: up to 1920 x 1080 @ 60 Hz
D2004: up to 1920 x 1080 @ 60 Hz, 3840 x 2160 @ 30 Hz, 4096 x 2160 @ 24 Hz

Audio Support

Digital (embedded HDMI) or analog

HDCP

1.4

OUTPUTS

Type

HDMI

Connector

1x HDMI 1.4b

Resolution

D2002: up to 1920 x 1080 @ 60 Hz
D2004: up to 1920 x 1080 @ 60 Hz, 3840 x 2160 @ 30 Hz, 4096 x 2160 @ 24 Hz

Simultaneous Streams

1

Audio Support

Digital (embedded video stream) or aalog

PHYSICAL

Dimensions (H x W x D)

1 x 8 x 4 inches
(25 x 203 x 102 mm)

Weight

2 lbs / 0.9 kg

Power

12 VDC, 10 W max

Power over Ethernet (PoE)

POE+ compliant

Plenum-rated

Yes

STREAMING

Compression Format

H.264, H.265

Streaming Protocol

RTSP, Multicast

CONTROL

Application
Browser-based HTML5: Windows, macOS, iOS and Android
Network
Ethernet TCP/IP 10/100/1000Base-T
OPTIONS

rackmount kit, bulkhead mounting kit, power distribution unit