OSLO, Norway, June 18, 2019 – Zivid, the 3D machine vision camera company, has announced the appointment of Integrys as its first distributor in Canada. Focused exclusively on imaging, video and computing solutions, Integrys will provide countrywide support for the Zivid One Plus family of 3D color cameras and associated software tools.
Headquartered in Mississauga and operating for more than 50 years, Integrys works throughout Canada in a variety of different industrial sectors, including aerospace, defence, healthcare, telecommunication and transport. With an experienced in-house design and engineering team, the company will offer customers a complete, solutions-focused systems for the Zivid camera.
General Manager and Vice President of Integrys, Wayne Mason said, "We're always careful to partner with manufacturers offering innovative technology with a real competitive edge. In the field of high-accuracy, real-time 3D color camera solutions we recognize Zivid to be a leader, one we're now very excited to be working with in Canada."
Zivid's VP of Sales and Marketing, Americas, Raman Sharma said, "Integrys brings us a tremendous blend of cross-sector experience and in-depth systems knowledge and know-how. The company's sales experience in machine vision and system integration skills are a perfect match for the Zivid One Plus."
Comprising three variants, Small, Medium and Large, the Zivid One Plus is regarded as the world's most accurate real-time 3D machine vision camera. Promising no-compromise, human-like 3D machine vision, it brings high quality, high speed 3D point cloud data capabilities to a broader range of robotic and industrial automation systems.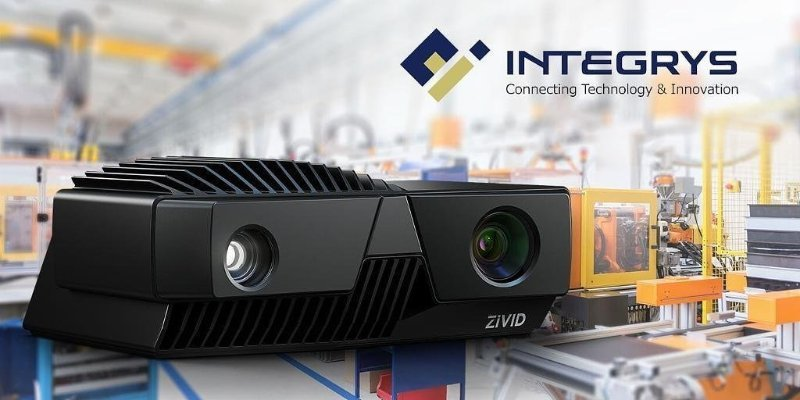 Availability
The Zivid One Plus 3D color cameras are available via distributors and system integration partners, or directly from clientservice@integrys.com. More information is available at  www.integrys.com.
ABOUT INTEGRYS
For more than 50 years, Integrys has been the industry leader in selecting and evaluating new embedded, high-availability computer, imaging and video technology and engineering solutions for demanding markets and applications. The Integrys "seal of approval" is your assurance of proven value. These solutions include not only COTS products, but associated support and engineering services of value to our customers.

ABOUT ZIVID
Zivid is a market-leading provider of 3D machine vision cameras and software for next generation robotics and industrial automation systems. Its Zivid One Plus products are regarded as the world's most accurate real-time 3D color cameras and bring human-like vision to the smart factories and warehouses of Industry 4.0.