Basler ToF Cameras
3D technology is being used in a growing range of fields. There are a variety of methods for obtaining three-dimensional data about objects and scenes. One of these technologies is known as Time-of-Flight, or ToF. ToF Cameras offer benefits in many different fields, including logistics, robotics and medicine. The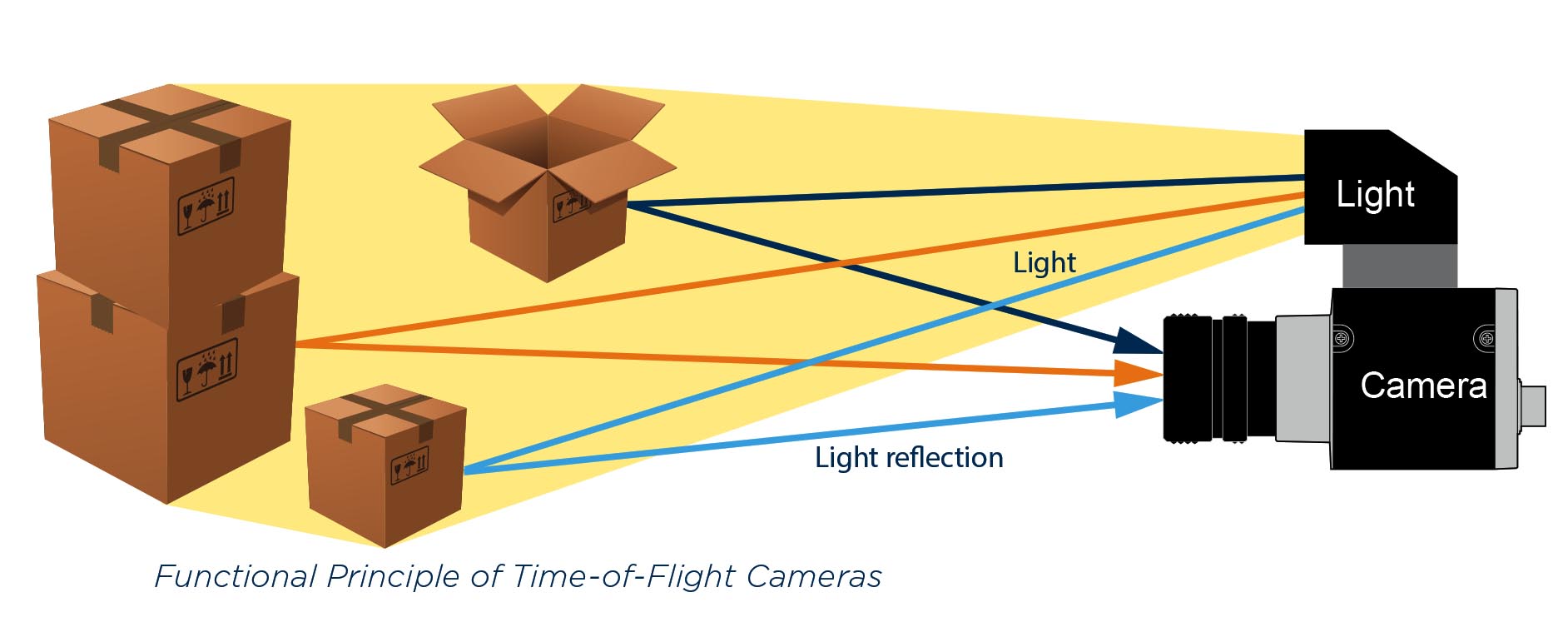 individual applications range from palleting tasks and automated guided vehicles to patient positioning. Our White Paper provides a brief introduction to ToF technology, explores how it differs from other 3D technologies and explains how ToF can enrich individual applications.
There are different of methods for obtaining three-dimensional data about objects and scenes, including one technology known as Time-of-Flight, or ToF. Our White Paper explores the applications in which it can be used and how it works.
The White Paper on "Applications for Time-of-Flight Cameras in Logistics, Robotics and Medicine" answers the following questions, among others:
How precisely does the Time-of-Flight method work?

What are the differences between the individual 3D technologies?

What benefits does ToF technology offer?

How can ToF Cameras be used in logistics, robotics and medicine?
Introduction to ToF Camera Technology
One major difference between 2D and 3D technologies is the type of gathered data. Both identify the visible X and Y values for the subject of the image, but the 3D technology also provides depth values for the recorded scene or object. This opens up a completely new range of opportunities for solving complex tasks — specially in the fields of logistics, robotics and factory automation as well as in the medical field.
The Time-of-Flight (ToF) process is a very efficient technology for generating depth data and measuring distances. A ToF Camera provides two kinds of information for each pixel: the intensity value (indicated as a gray value) and the distance between the object and sensor, known as the depth value.
White Paper Download
Basler ToF Cameras