Integrys New Product Announcement
Matrox Iris GTR Smart Cameras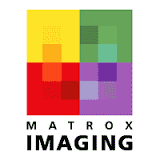 Mississauga, ON – Integrys is committed to bringing clients the newest in technological innovation and is constantly focused on providing the best service. We are thus pleased to inform our clients about the Matrox Iris GTR, from Matrox Imaging. The Matrox Iris GTR is a line of powerful, configurable smart cameras designed for systems integrators, machine builders and OEMs who need to deploy fully custom machine vision applications. Running Microsoft® Windows® Embedded Standard 7 (64 bit) or Linux®, Matrox Iris GTR offers a PC-like environment for applications. Application development is done using Matrox Imaging Library (MIL) or Design Assistant (DA), a software development kit with an extensive set of programming functions for image capture, processing, analysis and more.
Key Features
Installs comfortably in confined and dirty industrial environments by way of a compact IP67-rated design
Runs typical vision jobs efficiently using an Intel® dual-core embedded processor
Captures images at high speed through a choice of CMOS sensors
Simplifies vision setup and upkeep via integrated lens focusing and illumination intensity control
Interacts with vision and automation devices by way of real-time digital I/Os
Synchronizes to the manufacturing line through the support for incremental rotary encoders
Communicates with automation controllers and enterprise networks via a Gigabit Ethernet interface
Takes on HMI function by way of VGA and USB connectivity
Programmed effectively for vision inspection and guidance using the field-proven and established Matrox Imaging Library (MIL)
Deploys with either leading embedded operating system through support for both Microsoft® Windows® and Linux®
For more information:
Wayne Mason
General Manager / Vice President Sales and Marketing
5805 Kennedy Road, Mississauga, ON L4Z 2G3
Toll Free Fax: 1-888-506-8455
Email: int-marcom@aca.ca | website: www.integrys.com
---
About Matrox Imaging
Matrox Imaging is a leading designer and manufacturer of PC-based hardware and software for machine We connect Technology and Innovation. Products include device-independent software development tools, standard frame grabbers, real-time vision processors and integrated imaging platforms.
About Integrys
Integrys is the trusted source of embedded computing, imaging technology, engineering know-how and local support for aerospace, defence, healthcare, manufacturing, public safety, telecom and transportation. Over 50 years of experience gives us the strategic insight and technical savvy to help you succeed. Integrys is solution-focused. We work closely with leading manufacturers and actively seek ways to migrate proven transformational technology to new sectors. When it comes to the technologies that drive your business, we think ahead—so you don't have to. We connect Technology and Innovation.


Integrys New Product Announcement Matrox Iris GTR Smart Cameras
New Product Announcement-Matrox Design Assistant 5