Integrys New Product Announcement
Matrox Design Assistant 5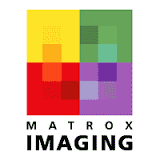 Mississauga, ON July 6th, 2017  – Integrys is committed to bringing clients the newest in technological innovation and is constantly focused on providing the best service. We are thus excited to inform our clients about Matrox Design Assistant 5, from Matrox Imaging. Matrox Design Assistant 5 brings vision application development to a whole new level, with enhanced functionality that improves the developer experience and makes design more intuitive and straightforward than ever. New Product Announcement Matrox Design Assistant 5
Matrox Design Assistant is an integrated development environment (IDE) where vision applications are created by constructing an intuitive flowchart instead of writing traditional program code. In addition to building a flowchart, the IDE enables users to directly design a graphical operator interface for the application. Since Design Assistant is hardware independent, you can choose any computer with GigE Vision® or USB3 Vision™ cameras and get the processing power you need.

Matrox Design Assistant 5 Highlights
Image-centric configuration lets measurements be set up directly on an image instead of through a configuration pane
QuickComm provides ready-to-go communication with a programmable logic/automation controller
Events & Actions put the management of specific events and actions into secondary flowcharts thus simplifying the main flowchart
Persistent Recipes enable the creation of a simpler flowchart with different settings for inspecting similar object types
HTML5-based Operator View provides access to the operator interface from any HTML-5 capable browser
SureDotOCR step enables the reading of dot-matrix text even when distorted, rotated and on irregular backgrounds
Support for the Matrox Iris GTR smart camera and Matrox Indio industrial I/O and communication card
For a free trial of Matrox Design Assistant 5, contact Wayne Mason (see below).
For more information:
Wayne Mason
General Manager / Vice President Sales and Marketing
5805 Kennedy Road, Mississauga, ON L4Z 2G3
Toll Free Fax: 1-888-506-8455
Email: int-marcom@aca.ca | website: www.integrys.com
---
About Matrox Imaging
Matrox Imaging is a leading designer and manufacturer of PC-based hardware and software for machine We connect Technology and Innovation. Products include device-independent software development tools, standard frame grabbers, real-time vision processors and integrated imaging platforms.
About Integrys
Integrys is the trusted source of embedded computing, imaging technology, engineering know-how and local support for aerospace, defence, healthcare, manufacturing, public safety, telecom and transportation. Over 50 years of experience gives us the strategic insight and technical savvy to help you succeed. Integrys is solution-focused. We work closely with leading manufacturers and actively seek ways to migrate proven transformational technology to new sectors. When it comes to the technologies that drive your business, we think ahead—so you don't have to. We connect Technology and Innovation.


New Product Announcement-Matrox Design Assistant 5